Larochelle & Lariviere

Larochelle & Lariviere 2003

A natural history of the Ground-Beetles (Carabidae) of America North of Mexico.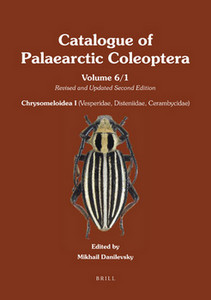 Sonderangebot,. Preis gesenkt, statt 106,- €, Ausstellungsexemplar, evtl. mit leichten Kratzern.
583 S., ohne Abb. A summary of the natural history of the ground beetles (Carabidae; over 2400 taxa) from North America north of Mexico is presented. Under each taxon, the ecology, biology, dispersal power, collecting techniques, and selected references are given.