Ong & Hattori
Ong & Hattori 2019

Jewel Beetles of Taiwan Vol. 1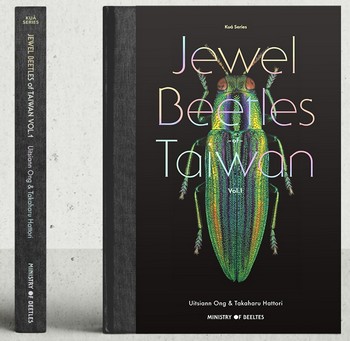 Taiwan's First Jewel Beetles Book, including 22 genera, 105 species and over 400 high-quality color photos, written by Uitsiann Ong and Japanese jewel beetle specialist Takaharu Hattori.
This book features 105 native Taiwan jewel beetles with high-quality photos and images of genital apparatus of each species. Readers can take this guide to identify rare or tiny species. The book also serves as a valuable resource for academic studies.
Ein Augenschmaus! Feinste Aufmachung!