Schintlmeister A

Schintlmeister A 2008

Palearctic Macrolepidoptera, Vol. 1: Notodontidae.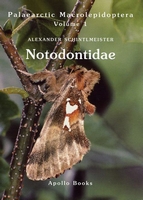 Sonderangebot, statt 191,- €
482 pp. incl. 40 high quality colour plates. 2046 black and white figures (maps and genitalia)

Schintlmeister A 2013

World Catalogue of Insects Vol. 11: Notodontidae & Oenosandridae (Lepidoptera).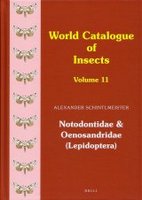 608 pp., hardback. This 11th volume in the World Catalogue of Insects comprises 4415 species in 532 genera of Notodontidae & Oenosandridae (Lepidoptera), which is about 1000 species more than ever before provided in any catalogue. Altogether 7434 names of taxonomic entities are included. 27 cases of new synonymies on genus level and 72 new synonymies on species group level are reported and 15 statuses of taxa are changed. One Neotype and 24 Lectotypes are designated to stabilize the nomenclature. In line with recognized homonymies 4 replacement names are proposed. The catalogue also includes 107 new combinations of Notodontidae.